About Vein Laser Center Thessaloniki
The Vein Laser Center in Thessaloniki is a specialized medical office dedicated to the treatment of venous disease and minimally invasive medical and cosmetic procedures. Established by Dr.Mavros, it focuses on the most up to date techniques for the treatment of spider veins, varicose veins, leg swelling, and venous leg ulcers. Dr.Mavros performs laser saphenous vein ablation, foam sclerotherapy and ambulatory phlebectomy among other procedures to achieve the best minimally invasive surgical results.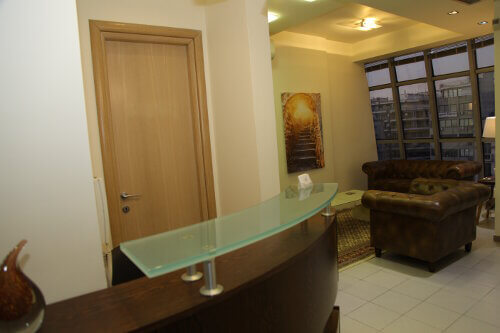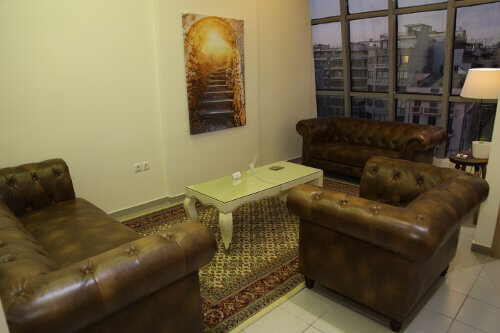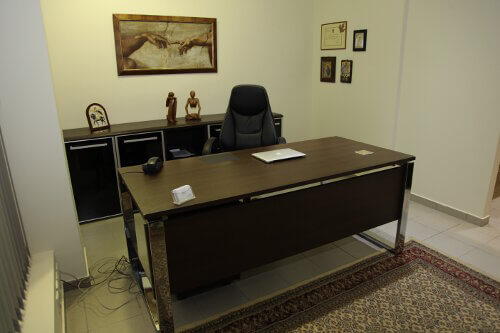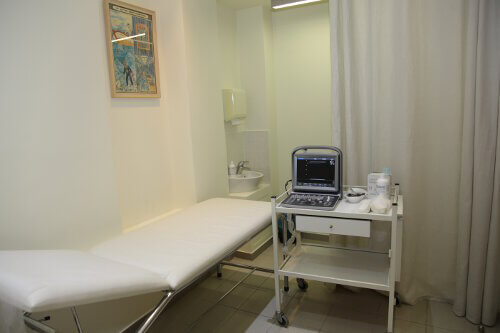 Be it cosmetic or medical necessity, Dr Mavros tailors a plan for each patient in the safety and comfort of his office. The staff at the Vein Laser Center in Thessaloniki understands the unique problems facing vein patients, and they are dedicated to helping patients achieve their goals. This ranges from cosmetic treatment of unsightly veins to medical treatment of symptomatic venous insufficiency. In a comfortable environment, patients can expect a thorough medical evaluation of their vein or cosmetic concerns.  Our state of the art facility offers minimally invasive medical and cosmetic procedures without the need for a hospital visit. Dr.Mavros evaluates every patient to determine an individualized plan according to the patient's needs and objectives. This may range from foam sclerotherapy, to microphlebectomy to remove bulging varicose veins.
We understand that leg aching, swelling, itching, and fatigue is not normal and we strive to help patients eliminate these symptoms that may interfere with their daily life or work. Some people with undiagnosed venous insufficiency also have leg ulcers. Treatment with laser vein ablation can help heal these open wounds, which may have been intractable for years. At the Vein Laser Center in Thessaloniki, we strive for you to look your best and achieve relief of your symptoms, so you can live your active life to the fullest. Patient safety and results are the most important factors in Dr. Mavros vein and cosmetic practice.
About Dr.Mavros
Dr.Mavros is a special Angiologist-Vascular surgeon specializing in venous diseases. Having completed his education in Thessaloniki, he has been in charge of the Department of Vascular Surgery at the General Hospital of Rhodes for 3 years, successfully carrying out over 600 vascular (venous and arterial) surgeries.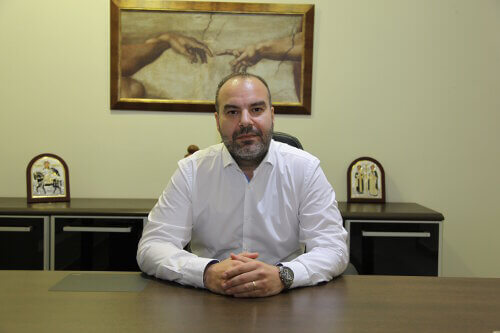 He established the first and only medical center in Thessaloniki,Northern Greece specialized in laser saphenectomy and in the treatment of venous diseases. Dr.Mavros is a prominent speaker at various Medical conferences and writer on articles on Angiology and Vascular Surgery. Dr.Mavros has received numerous honors and awards, including a National Research Service Award bestowed by the National Institutes of Health.
Dr.Mavros has conducted several studies in vascular surgery to increase knowledge and understanding in the field.
Dr.Mavros is a frequent presenter at medical meetings and conferences around the country. In addition, he is also the author of a number of articles published in peer-reviewed journals.